POINTS + REFERRAL REWARDS
Be rewarded simply for shopping + telling your friends
Who doesn't love free stuff? Our Designer Insider loyalty program is one that earns you real rewards, giving you points that never expire, which can be redeemed for goodies in our store.
It's easy to earn points as a Design Insider.
Sign up now
for a free account with The Design Edit and you'll automatically be enrolled into our Design Insider loyalty program too. You'll instantly receive a welcome gift of 200 points, and after that, will earn a further 10 points for every dollar spent on our online store (excluding shipping costs). You'll also earn points for various actions, such as following us on Instagram, or sharing our website on Facebook – even for celebrating a birthday!
After you've logged in, click on the Loyalty Program tab to check your points balance at any time, as well as to see all the different ways you can earn points. Points are added to your account automatically, so you don't need to do anything at all except for save your birthday at least 1 month beforehand (in the 'Celebrate a birthday' section under 'Earn More'). Make sure you are signed in to your account before making any purchases and we'll do the rest!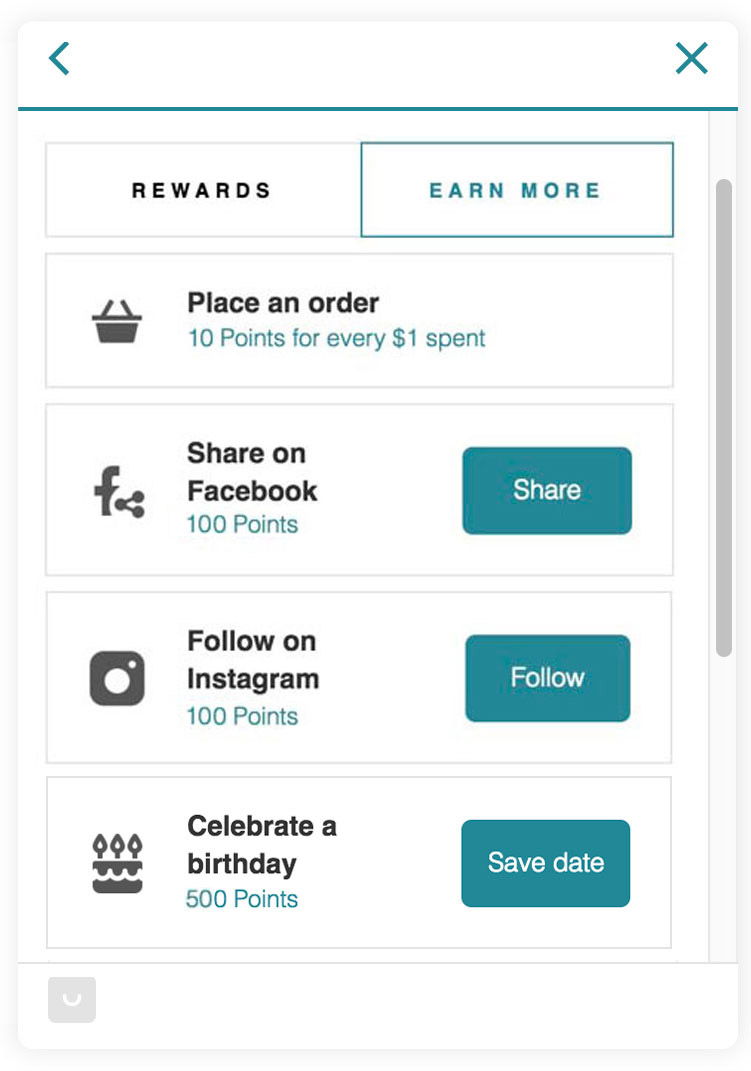 To redeem your points on purchases, make sure you're logged in, then click on the Loyalty Program tab to see a list of rewards in the form of coupons - select the coupon you would like to redeem, then use this coupon to buy yourself more goodies! Every 100 points you earn is equivalent to $1 off your next purchase – that basically means you get $1 back for every $10 you spend! Keep in mind that you can only use one coupon code per order, so you're better off redeeming a larger coupon than multiple smaller ones.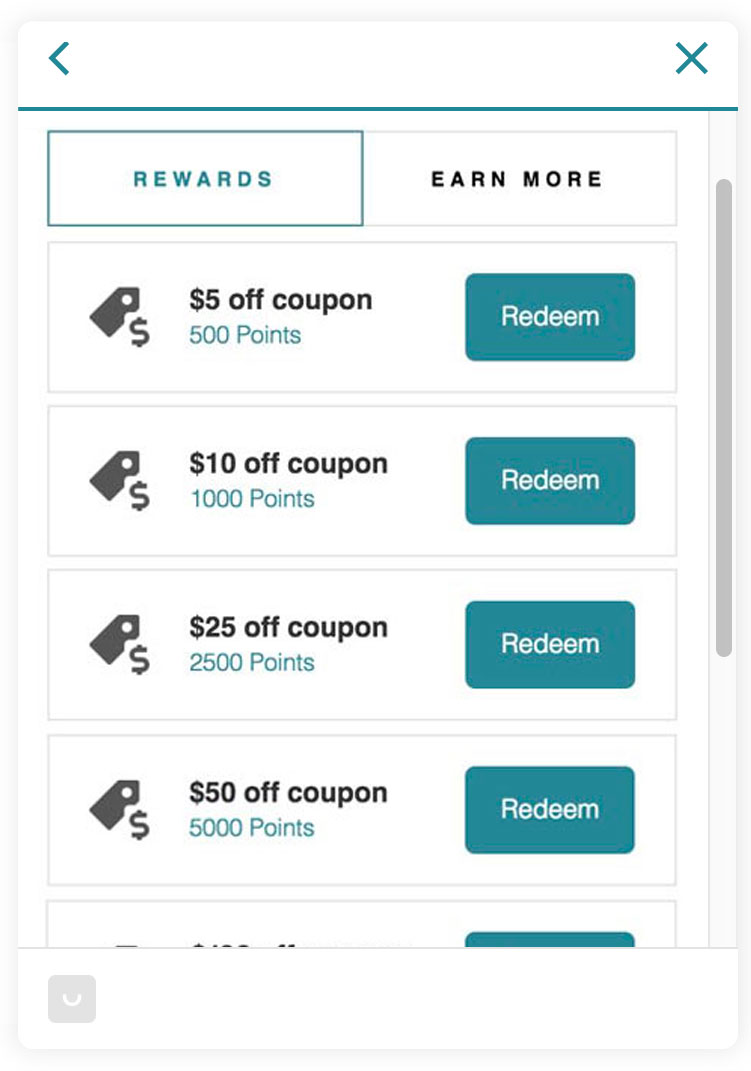 Nothing makes our day like receiving an email or review from a satisfied customer, telling us how much you love your new pieces and how happy you are with our service - feedback like this leaves us grinning from ear to ear! :) We're always blown away when new customers tell us they found out about The Design Edit through word of mouth, and we want to reward you for spreading the word about us and for being our very own brand ambassadors!


While logged in to your Loyalty Program account, scroll down to the Referrals section. Here you will see your personal referral link, which you can share with your family and friends via email, Facebook or Twitter. Everyone who clicks on your referral link will be given a voucher for $20 off their first purchase when they spend a minimum of $200 (excl shipping), including when they buy sale items. In return for referring them, you'll get 1,500 points (equivalent to $15), which will be automatically added to your account balance. There is no limit to the number of people you can refer, or to the number of points you can receive, so refer away and watch your points balance rise!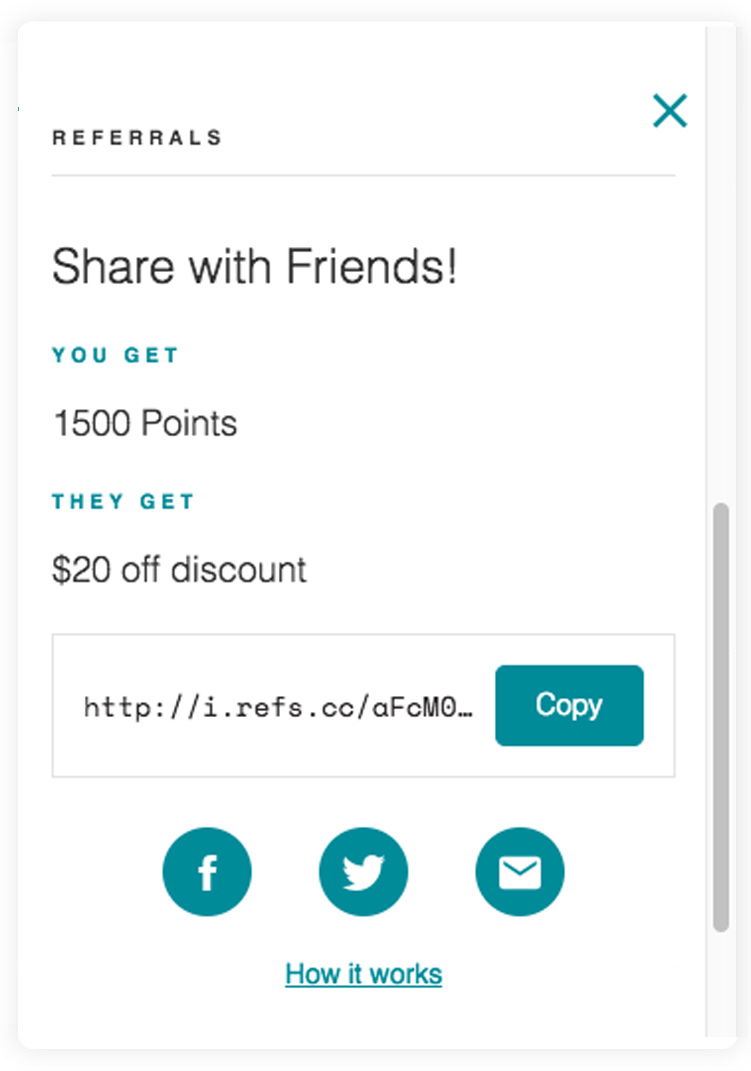 When you're logged in to your account and you click on the Loyalty Program tab, you'll see your points balance, as well as how far away you are from being able to redeem the next coupon. You can also view your full points activity, which shows a breakdown of how you've earned and spent your points so far.
Unlike some other loyalty programs, every dollar you spend goes towards earning real rewards, including when you purchase sale and clearance items. Best of all, your points never expire, so feel free to save them up and redeem them for something big!
Want to know more? Learn about the other perks of our
Design Insider loyalty program here
or
sign up now
for free.